');--success-svg-icon:url('data:image/svg+xml;utf8,');--info-svg-icon:url('data:image/svg+xml;utf8,');--chevron-svg-icon:url('data:image/svg+xml;utf8,');--checkbox-svg-icon:url('data:image/svg+xml;utf8,');--radiobutton-svg-icon:url('data:image/svg+xml;utf8,');--show-password-svg-icon:url('data:image/svg+xml;utf8,');--hide-password-svg-icon:url('data:image/svg+xml;utf8,');--error-svg-icon-color:var(--red-500);--success-svg-icon-color:var(--emerald-700);--info-svg-icon-color:var(--sky-500);--chevron-svg-icon-color:var(--grey-900);--checkbox-svg-icon-color:var(--grey-900);--radiobutton-svg-icon-color:var(--grey-900);--show-password-svg-icon-color:var(--grey-900);--hide-password-svg-icon-color:var(--grey-900);--bde-woo-notices__icon-size:16px;--bde-woo-notices__padding:24px;--bde-woo-notices__border-radius:4px;--bde-woo-notices__error-background:var(--red-50);--bde-woo-notices__error-text:var(--red-500);--bde-woo-notices__error-link-text:var(--red-500);--bde-woo-notices__error-link-text-hover:var(--red-500);--bde-woo-notices__info-background:var(--sky-100);--bde-woo-notices__info-text:var(--sky-500);--bde-woo-notices__info-link-text:var(--sky-500);--bde-woo-notices__info-link-text-hover:var(--sky-500);--bde-woo-notices__success-background:var(--emerald-100);--bde-woo-notices__success-text:var(--emerald-700);--bde-woo-notices__success-link-text:var(--emerald-700);--bde-woo-notices__success-link-text-hover:var(--emerald-700);--bde-woo-sale-badge__border-radius:2px;--bde-woo-sale-badge__padding:4px 8px;--bde-woo-ratings__star-color:var(--yellow-500);--bde-woo-ratings__star-size:18px;--bde-woo-ratings__filled-star-svg:url('data:image/svg+xml;utf8,');--bde-woo-ratings__empty-star-svg:url('data:image/svg+xml;utf8,');--bde-woo-product-images__border-radius:4px;--bde-woo-product-images__border-width:0px;--bde-woo-product-images__border-color:var(--grey-300);--bde-woo-wrappers__background-color:var(--white);--bde-woo-wrappers__border-radius:4px;--bde-woo-wrappers__border-color:var(--grey-300);--bde-woo-wrappers__border-width:1px;--bde-woo-wrappers__shadow:rgba(0,0,0,.05) 0 1px 3px,rgba(0,0,0,.05) 0 1px 2px;--bde-woo-tables__header-color:var(--grey-100);--bde-woo-tables__background-color:var(--white);--bde-woo-tables__border-radius:4px;--bde-woo-tables__border-width:1px;--bde-woo-widgets__chip-background-color:transparent;--bde-woo-widgets__chip-background-color-hover:var(--indigo-50);--bde-woo-widgets__chip-text-color:inherit;--bde-woo-widgets__handle-border-color:var(--grey-300);--bde-woo-widgets__handle-background-color:var(--white);--bde-woo-widgets__handle-background-color-hover:var(--white);--bde-woo-widgets__handle-shadow:rgba(0,0,0,.05) 0 1px 3px,rgba(0,0,0,.05) 0 1px 2px;--bde-woo-widgets__handle-shadow-hover:var(--grey-300) 0 0 4px;--bde-woo-widgets__remove-item-from-cart-color:var(--grey-450);--bde-woo-select2__active-item-background-color:var(--indigo-50);--bde-woo-gallery__zoom-icon-shadow:rgba(0,0,0,.05) 0 1px 3px,rgba(0,0,0,.05) 0 1px 2px;--bde-woo-payment-box-background-color:var(--grey-100);--bde-woo-payment-box-border-color:var(--grey-200);--bde-woo-payment-box-border-width:1px;--bde-woo-quicklook-button-icon:url(https://e32scvb2z3w.exactdn.com/wp-content/uploads/breakdance/css/icons/eye.svg);--bde-woo-quicklook-button-background-color:none;--bde-woo-quicklook-button-icon-size:20px;--bde-woo-quicklook-button-backdrop-color:rgba(0,0,0,.15);--bde-woo-quicklook-button-backdrop-opacity:.7;--bde-woo-quicklook-modal-background-color:var(--white);--bde-woo-quicklook-overlay-color:rgba(0,0,0,.7);--bde-woo-quicklook-close-button-size:2em;--bde-woo-quicklook-arrow-size:1em;--bde-woo-quicklook-arrow-color:var(--white);--bde-woo-swatch-space-between-options:10px;--bde-woo-swatch-padding:7px;--bde-woo-swatch-color-width:30px;--bde-woo-swatch-color-height:30px;--bde-woo-swatch-border:1px solid var(--grey-200);--bde-woo-swatch-border-color-hover:var(--grey-400);--bde-woo-swatch-shadow:none;--bde-woo-swatch-shadow-hover:none;--bde-woo-swatch-background:var(--white);--bde-woo-swatch-background-hover:var(--grey-50);--bde-woo-swatch-color-padding:2px;--bde-woo-swatch-tooltip-color:var(--white);--bde-woo-swatch-tooltip-background:var(--grey-900);--bde-woo-swatch-tooltip-padding:7px;--bde-woo-swatch-space-after-label:8px;--bde-woo-responsive__stack:row}:root{--bde-links-color:var(--bde-palette-primary-color-1);--bde-links-color-hover:var(--bde-palette-primary-color-1);--bde-button-primary-background-color:var(--bde-brand-primary-color);--bde-button-primary-background-color-hover:var(--bde-brand-primary-color-hover);--bde-button-secondary-border-color:var(--bde-brand-primary-color);--bde-button-secondary-border-color-hover:var(--bde-brand-primary-color);--bde-button-secondary-text-color:var(--bde-brand-primary-color);--bde-button-secondary-background-color-hover:var(--bde-brand-primary-color);--bde-button-text-text-color:var(--bde-links-color);--bde-button-text-text-color-hover:var(--bde-links-color-hover);--bde-button-font-size:var(--bde-body-font-size);--bde-form-font-size:var(--bde-body-font-size);--bde-form-input-border-top-left-radius:var(--bde-form-input-border-radius);--bde-form-input-border-top-right-radius:var(--bde-form-input-border-radius);--bde-form-input-border-bottom-left-radius:var(--bde-form-input-border-radius);--bde-form-input-border-bottom-right-radius:var(--bde-form-input-border-radius);--bde-form-input-border-top:var(--bde-form-input-border-width) solid var(--bde-form-input-border-color);--bde-form-input-border-right:var(--bde-form-input-border-width) solid var(--bde-form-input-border-color);--bde-form-input-border-bottom:var(--bde-form-input-border-width) solid var(--bde-form-input-border-color);--bde-form-input-border-left:var(--bde-form-input-border-width) solid var(--bde-form-input-border-color);--bde-form-label-color:var(--bde-headings-color);--bde-form-input-focused-border-color:var(--bde-brand-primary-color);--bde-form-input-focused-shadow:var(--bde-brand-primary-color) 0 0 2px;--bde-form-checkbox-selected-color:var(--bde-brand-primary-color);--bde-z-index-lightbox:1100;--bde-z-index-popup:1050;--bde-z-index-modal:1000;--bde-z-index-modal-backdrop:calc(var(--bde-z-index-modal) - 1);--bde-z-index-high:300;--bde-z-index-medium:200;--bde-z-index-low:100;--bde-z-index-sticky:10;--bde-z-index-minicart:var(--bde-z-index-modal);--bde-z-index-minicart-backdrop:var(--bde-z-index-modal-backdrop);--bde-z-index-menu-dropdown:var(--bde-z-index-modal);--bde-z-index-menu-mobile:var(--bde-z-index-modal);--bde-z-index-menu-backdrop:var(--bde-z-index-modal-backdrop);--bde-z-index-search-fullscreen:var(--bde-z-index-modal);--bde-z-index-back-to-top:var(--bde-z-index-high);--bde-z-index-scroll-progress:var(--bde-z-index-high);--bde-z-index-header-sticky:var(--bde-z-index-medium);--bde-z-index-header-overlay:calc(var(--bde-z-index-header-sticky) - 1);--bde-z-index-social-share-buttons:var(--bde-z-index-low);--bde-woo-base-text-color:var(--bde-body-text-color);--bde-woo-base-headings-color:var(--bde-headings-color);--bde-woo-base-primary-color:var(--bde-brand-primary-color);--bde-woo-base-primary-color-hover:var(--bde-brand-primary-color-hover);--bde-woo-base-extra-small-gaps:calc(var(--bde-woo-base-small-gaps)/var(--bde-woo-base-ratio));--bde-woo-base-small-gaps:calc(var(--bde-woo-base-space)/var(--bde-woo-base-ratio));--bde-woo-base-standard-gaps:var(--bde-woo-base-space);--bde-woo-base-medium-gaps:calc(var(--bde-woo-base-space)*var(--bde-woo-base-ratio));--bde-woo-base-big-gaps:calc(var(--bde-woo-base-medium-gaps)*var(--bde-woo-base-ratio));--bde-woo-base-large-gaps:calc(var(--bde-woo-base-big-gaps)*var(--bde-woo-base-ratio));--bde-woo-base-extra-large-gaps:calc(var(--bde-woo-base-large-gaps)*var(--bde-woo-base-ratio));--bde-woo-typography-ratio:var(--bde-font-size-ratio);--bde-woo-typography__size-small:calc(var(--bde-woo-typography__size-standard)/var(--bde-woo-typography-ratio));--bde-woo-typography__size-small-font-family:var(--bde-body-font-family);--bde-woo-typography__size-standard:var(--bde-body-font-size);--bde-woo-typography__size-standard-font-family:var(--bde-body-font-family);--bde-woo-typography__size-medium:calc(var(--bde-woo-typography__size-standard)*var(--bde-woo-typography-ratio));--bde-woo-typography__size-medium-font-family:var(--bde-heading-font-family);--bde-woo-typography__size-large:calc(var(--bde-woo-typography__size-medium)*var(--bde-woo-typography-ratio));--bde-woo-typography__size-large-font-family:var(--bde-heading-font-family);--bde-woo-typography__size-extra-large:calc(var(--bde-woo-typography__size-large)*var(--bde-woo-typography-ratio));--bde-woo-typography__size-extra-large-font-family:var(--bde-heading-font-family);--bde-woo-buttons-and-links__text-link-color:var(--bde-palette-primary-color-1);--bde-woo-buttons-and-links__text-link-color-hover:var(--bde-palette-primary-color-1);--bde-woo-buttons-and-links__nav-link-color:var(--bde-woo-base-text-color);--bde-woo-buttons-and-links__nav-link-color-hover:var(--bde-woo-base-text-on-primary-color);--bde-woo-buttons-and-links__nav-link-color-active:var(--bde-woo-base-primary-color);--bde-woo-forms__spacing-after-label:var(--bde-form-after-label);--bde-woo-forms__spacing-between-fields:var(--bde-form-gap);--bde-woo-forms__spacing-between-columns:var(--bde-woo-base-extra-large-gaps);--bde-woo-forms__labels-color:var(--bde-form-label-color);--bde-woo-forms__inputs-background-color:var(--bde-form-input-background-color);--bde-woo-forms__inputs-text-color:var(--bde-form-text-color);--bde-woo-forms__inputs-placeholder-color:var(--bde-form-input-placeholder-color);--bde-woo-forms__inputs-border-color:var(--bde-form-input-border-color);--bde-woo-forms__inputs-border-width:var(--bde-form-input-border-width);--bde-woo-forms__inputs-border-radius:var(--bde-form-input-border-top-left-radius) var(--bde-form-input-border-top-right-radius) var(--bde-form-input-border-bottom-right-radius) var(--bde-form-input-border-bottom-left-radius);--bde-woo-forms__inputs-background-color-focused:var(--bde-form-input-focused-background-color);--bde-woo-forms__inputs-border-color-focused:var(--bde-form-input-focused-border-color);--bde-woo-forms__inputs-shadow-focused:var(--bde-form-input-focused-shadow);--bde-woo-forms__inputs-shadow:var(--bde-form-input-input-shadow);--bde-woo-forms__inputs-select2-hover-item:var(--bde-woo-base-primary-color);--bde-woo-forms__labels-required-color:var(--bde-form-label-required-color);--bde-woo-forms__labels-required-size:var(--bde-form-label-required-size);--bde-woo-forms__labels-required-nudge-x:var(--bde-form-label-required-nudge-x);--bde-woo-forms__labels-required-nudge-y:var(--bde-form-label-required-nudge-y);--bde-woo-tables__border-color:var(--bde-woo-base-border-color);--bde-woo-sale-badge__background-color:var(--bde-woo-base-primary-color);--bde-woo-sale-badge__text-color:var(--bde-woo-base-text-on-primary-color);--bde-woo-sale-badge__font-weight:var(--bde-woo-typography-font-weight-heavy);--bde-woo-sale-badge__font-size:var(--bde-woo-typography__size-standard);--bde-woo-widgets__chip-text-color-hover:var(--bde-woo-buttons-and-links__text-link-color);--bde-woo-widgets__handle-border-color-hover:var(--bde-woo-base-primary-color);--bde-woo-notices__padding-left:calc(var(--bde-woo-notices__padding) + var(--bde-woo-notices__icon-size) + (var(--bde-woo-notices__icon-size)/2));--bde-woo-quicklook-button-text-color:var(--bde-button-primary-text-color);--bde-woo-quicklook-button-background-color-hover:var(--bde-woo-quicklook-button-background-color);--bde-woo-quicklook-button-icon-spacing:var(--bde-woo-base-standard-gaps);--bde-woo-quicklook-close-button-color:var(--bde-woo-base-headings-color);--bde-woo-quicklook-arrow-color-hover:var(--bde-woo-quicklook-arrow-color);--bde-woo-quicklook-arrow-background-color:var(--bde-brand-primary-color);--bde-woo-quicklook-arrow-background-color-hover:var(--bde-woo-quicklook-arrow-background-color);--bde-woo-swatch-space-between-items:var(--bde-woo-base-medium-gaps);--bde-woo-swatch-background-selected:var(--bde-woo-swatch-background-hover);--bde-woo-swatch-border-color-selected:var(--bde-woo-swatch-border-color-hover);--bde-woo-swatch-shadow-selected:var(--bde-woo-swatch-shadow-hover);--bde-woo-swatch-color-background:var(--bde-woo-swatch-background)}.breakdance .button-atom{display:inline-flex;align-items:center;justify-content:center;vertical-align:middle;appearance:none;box-sizing:border-box;margin:0;border:0;padding:0;background-color:transparent;font-size:var(--bde-button-font-size);line-height:var(--bde-button-line-height);transform:translate(0,0);max-width:100%}.breakdance .button-atom--primary,.breakdance .button-atom--custom{text-align:center;font-weight:var(--bde-button-font-weight);text-decoration:none;padding:var(--bde-button-padding-base);border-radius:var(--bde-button-border-radius);border-width:var(--bde-button-border-width);border-style:solid;border-color:transparent;overflow:hidden}.breakdance .button-atom--primary{color:var(--bde-button-primary-text-color);background:var(--bde-button-primary-background-color);border-color:var(--bde-button-primary-border-color)}.breakdance .button-atom--custom{color:var(--bde-button-custom-text-color);background:var(--bde-button-custom-background-color);border-color:var(--bde-button-custom-border-color)}.breakdance *,.breakdance *:before,.breakdance *:after{box-sizing:border-box}.breakdance img{max-width:100%;height:auto}.breakdance figure{width:100%;margin-left:0;margin-right:0}.breakdance{background-color:var(--bde-background-color);color:var(--bde-body-text-color)}.breakdance h1,.breakdance h2{color:var(--bde-headings-color)}.breakdance a{color:var(--bde-links-color)}.breakdance .button-atom--primary{--bde-button-primary-border-color:var(--bde-palette-primary-color-1);--bde-button-primary-border-color-hover:var(--bde-palette-primary-color-1);--bde-button-primary-background-color:var(--bde-palette-primary-color-1);--bde-button-primary-background-color-hover:transparent;--bde-button-primary-text-color:#fff;--bde-button-primary-text-color-hover:var(--bde-palette-primary-color-1);color:#fff;font-family:"Hanken Grotesk",sans-serif;font-size:16px;font-weight:400;text-transform:uppercase;padding-top:20px;padding-right:50px;padding-bottom:20px;padding-left:50px}.breakdance{font-family:var(--bde-body-font-family);font-size:var(--bde-body-font-size);color:#252525;font-size:18px;line-height:1.7;letter-spacing:-.5px}.breakdance h1,.breakdance h2{font-family:var(--bde-heading-font-family)}.breakdance h1{font-size:var(--bde-h1-font-size)}.breakdance h2{font-size:var(--bde-h2-font-size)}:root{--preset-id-78f23107-e75f-44cd-90fd-272ab3550575-font-family:"Hanken Grotesk",sans-serif;--preset-id-78f23107-e75f-44cd-90fd-272ab3550575-font-size:16px;--preset-id-bfaa959f-9878-4089-a9ea-6dd86c6a9f5c-font-size:22px}@media (max-width:1119px){.breakdance{font-family:var(--bde-body-font-family);font-size:var(--bde-body-font-size)}}@media (max-width:1023px){.breakdance{font-family:var(--bde-body-font-family);font-size:var(--bde-body-font-size)}}@media (max-width:767px){.breakdance{font-family:var(--bde-body-font-family);font-size:var(--bde-body-font-size)}}@media (max-width:479px){.breakdance{font-family:var(--bde-body-font-family);font-size:var(--bde-body-font-size)}}.breakdance .bde-header-builder-4919-120{background:#FFDEC600;--bde-header-width:1400px}.breakdance .bde-header-builder-4919-120 .bde-header-builder__container{padding-left:20px;padding-right:20px;padding-bottom:20px;padding-top:20px}@media screen and (max-width:600px){.breakdance .bde-header-builder{--wp-admin--admin-bar--height:0px}}@media (max-width:1119px){.breakdance .bde-header-builder-4919-120 .bde-header-builder__container{flex-direction:column}}.breakdance .bde-columns-4919-102{--columnCount:3}@media (max-width:1119px){.breakdance .bde-columns-4919-102{--columnCount:3}}@media (max-width:1023px){.breakdance .bde-columns-4919-102{--columnCount:3}}@media (max-width:767px){.breakdance .bde-columns-4919-102{--columnCount:3}}@media (max-width:479px){.breakdance .bde-columns-4919-102{--columnCount:3;--bde-column-gap:1px}.breakdance .bde-columns-4919-102.bde-columns{--columnCount:2;flex-direction:row;flex-wrap:wrap}.breakdance .bde-columns-4919-102.bde-columns>.bde-column{--column-width:50%}}.breakdance .bde-column-4919-103{--column-width:20%;justify-content:center}@media (max-width:479px){.breakdance .bde-column-4919-103{align-items:flex-start;text-align:left}}.breakdance .bde-image-4919-109{width:80%}.breakdance .bde-image-4919-109 .breakdance-image-object{width:100%;height:auto}@media (max-width:1023px){.breakdance .bde-image-4919-109{width:250px}.breakdance .bde-image-4919-109 .breakdance-image-object{width:100%;height:auto}}@media (max-width:479px){.breakdance .bde-image-4919-109{width:100%}.breakdance .bde-image-4919-109 .breakdance-image-object{width:100%;height:auto}}.breakdance .bde-column-4919-104{--column-width:50%;align-items:center;text-align:center;justify-content:center}@media (max-width:479px){.breakdance .bde-column-4919-104{align-items:flex-end;text-align:right}}@media (max-width:479px){.breakdance .bde-wp-menu-4919-119 .breakdance-menu{--toggle-layer-color:var(--bde-palette-primary-color-1)}}@media (min-width:480px){.breakdance .bde-wp-menu-4919-119 .breakdance-menu{--links-gap:20px;--link-color-hover:var(--bde-palette-primary-color-1);--link-padding-right:20px;--link-padding-left:20px;--link-effect-color:var(--bde-palette-primary-color-1);--link-effect-color-hover:var(--bde-palette-primary-color-1)}.breakdance .bde-wp-menu-4919-119 .breakdance-menu-link{font-size:18px}}@media (max-width:1023px){@media (min-width:480px){.breakdance .bde-wp-menu-4919-119 .breakdance-menu{--links-gap:5px}}}@media (max-width:767px){@media (min-width:480px){.breakdance .bde-wp-menu-4919-119 .breakdance-menu{--links-gap:20px}}}@media (max-width:479px){.breakdance .bde-wp-menu-4919-119 .breakdance-menu{--links-gap:0;--dropdown-link-icon-display:none;--dropdown-link-description-display:none;--dropdown-links-gap:var(--gap-none)}.breakdance .bde-wp-menu-4919-119 .breakdance-menu-list{align-items:stretch;background-color:var(--menu-background);display:none;flex-direction:column;left:var(--mobile-offset-x);max-height:var(--menu-max-height);overflow-y:auto;position:absolute;top:var(--mobile-offset-y,100%);width:100vw;z-index:var(--bde-z-index-menu-mobile)}.breakdance .bde-wp-menu-4919-119 .breakdance-menu-list>:last-child{border-bottom:var(--link-border)}.breakdance .bde-wp-menu-4919-119 .breakdance-menu .breakdance-menu-link{border-top:var(--link-border);outline-offset:-1px;padding:var(--mobile-link-padding-top) var(--mobile-link-padding-right) var(--mobile-link-padding-bottom) var(--mobile-link-padding-left)}.breakdance .bde-wp-menu-4919-119 .breakdance-menu-link-arrow{border-top:var(--link-border);bottom:0;position:absolute;right:0;top:0}.breakdance .bde-wp-menu-4919-119 .breakdance-dropdown-floater{transform:none;visibility:visible}.breakdance .bde-wp-menu-4919-119 .breakdance-dropdown-body{background-color:var(--link-background-color);border-radius:0;border-top:var(--link-border);box-shadow:none;flex-direction:column}.breakdance .bde-wp-menu-4919-119 .breakdance-dropdown-section{--dropdown-section-padding:0;--dropdown-section-gap:var(--gap-none)}.breakdance .bde-wp-menu-4919-119 .breakdance-dropdown-item+.breakdance-dropdown-item{border-top:var(--link-border)}.breakdance .bde-wp-menu-4919-119 .breakdance-menu .breakdance-dropdown-link{justify-content:var(--link-alignment);outline-offset:-1px;padding:var(--mobile-link-level-3-padding-top) var(--mobile-link-level-3-padding-right) var(--mobile-link-level-3-padding-bottom) var(--mobile-link-level-3-padding-left);white-space:normal}.breakdance .bde-wp-menu-4919-119 .breakdance-menu-topbar{align-items:center;display:flex}.breakdance .bde-wp-menu-4919-119 .breakdance-dropdown--wp .breakdance-dropdown-section{margin-bottom:-1px}.breakdance .bde-wp-menu-4919-119 .breakdance-dropdown--wp .breakdance-dropdown-link{border-bottom:var(--link-border);padding:var(--mobile-link-level-2-padding-top) var(--mobile-link-level-2-padding-right) var(--mobile-link-level-2-padding-bottom) var(--mobile-link-level-2-padding-left)}.breakdance .bde-wp-menu-4919-119 .breakdance-menu-toggle{display:flex}@media (min-width:480px){.breakdance .bde-wp-menu-4919-119 .breakdance-menu{--link-color-hover:var(--bde-palette-primary-color-1)}}}.breakdance .bde-column-4919-105{--column-width:30%;align-items:center;text-align:center}@media (max-width:767px) and (min-width:480px){.breakdance .bde-column-4919-105{display:none}}@media (max-width:479px){.breakdance .bde-column-4919-105{display:none}}.breakdance .bde-section-4968-100 .section-container{align-items:center;text-align:center}.breakdance .bde-section-4968-100{background-color:var(--bde-palette-bg-pastel-2)}.breakdance .bde-heading-4968-101{font-family:"Poppins",sans-serif;font-size:60px;margin-top:15px;margin-bottom:15px}@media (max-width:767px){.breakdance .bde-heading-4968-101{font-size:39px}}.breakdance .bde-text-4968-102{width:689px;font-size:var(--preset-id-bfaa959f-9878-4089-a9ea-6dd86c6a9f5c-font-size)}.breakdance .bde-section-4968-103 .section-container{align-items:center;text-align:center}.breakdance .bde-section-4968-103{background-color:#fff}.breakdance .bde-section-4968-103 .section-container{padding-bottom:91px;padding-top:90px}.breakdance .bde-button-4968-104 .bde-button__button{--bde-button-custom-border-color:transparent;--bde-button-custom-border-color-hover:transparent;--bde-button-custom-text-color:var(--bde-palette-primary-color-1);--bde-button-custom-text-color-hover:var(--bde-palette-primary-color-1);--bde-button-custom-background-color:var(--bde-palette-light-pink-3);--bde-button-custom-background-color-hover:var(--bde-palette-light-pink-3);border-radius:9999px;color:var(--bde-palette-primary-color-1);font-size:13px;letter-spacing:2.1px;text-transform:uppercase;padding-right:40px;padding-left:40px}.breakdance .bde-heading-4968-105{font-family:"Poppins",sans-serif;font-size:40px;margin-top:15px;margin-bottom:15px}@media (max-width:767px){.breakdance .bde-heading-4968-105{font-size:39px}}@media (max-width:479px){.breakdance .bde-heading-4968-105{font-size:26px}}.breakdance .bde-columns-4968-107{--columnCount:3;margin-top:50px;margin-bottom:10px;--bde-column-gap:20px}@media (max-width:1119px){.breakdance .bde-columns-4968-107{--columnCount:3}.breakdance .bde-columns-4968-107.bde-columns{flex-direction:column;flex-wrap:nowrap}.breakdance .bde-columns-4968-107.bde-columns>.bde-column{width:100%}}@media (max-width:1023px){.breakdance .bde-columns-4968-107{--columnCount:3}}@media (max-width:767px){.breakdance .bde-columns-4968-107{--columnCount:3;--bde-column-gap:30px}}@media (max-width:479px){.breakdance .bde-columns-4968-107{--columnCount:3}}.breakdance .bde-column-4968-112{--column-width:33.33%;gap:15px;align-items:center;text-align:center;border-top:3px solid #E9235100;border-bottom:3px solid #E9235100;border-left:3px solid #E9235100;border-right:3px solid #E9235100;border-radius:15px;box-shadow:5px 20px 75px 0 #00000025}.breakdance .bde-column-4968-112{background-color:#fff}.breakdance .bde-column-4968-112.bde-column{padding:50px}.breakdance .bde-image-4968-125{width:80%}.breakdance .bde-image-4968-125 .breakdance-image-object{width:100%;height:auto}.breakdance .bde-column-4968-128{--column-width:33.33%;gap:15px;align-items:center;text-align:center;border-top:3px solid #E9235100;border-bottom:3px solid #E9235100;border-left:3px solid #E9235100;border-right:3px solid #E9235100;border-radius:15px;box-shadow:5px 20px 75px 0 #00000025}.breakdance .bde-column-4968-128{background-color:#fff}.breakdance .bde-column-4968-128.bde-column{padding:50px}.breakdance .bde-image-4968-129{width:80%}.breakdance .bde-image-4968-129 .breakdance-image-object{width:100%;height:auto}.breakdance .bde-column-4968-133{--column-width:33.34%;gap:15px;align-items:center;text-align:center;border-top:3px solid #E9235100;border-bottom:3px solid #E9235100;border-left:3px solid #E9235100;border-right:3px solid #E9235100;border-radius:15px;box-shadow:5px 20px 75px 0 #00000025}.breakdance .bde-column-4968-133{background-color:#fff}.breakdance .bde-column-4968-133.bde-column{padding:50px}.breakdance .bde-image-4968-134{width:80%}.breakdance .bde-image-4968-134 .breakdance-image-object{width:100%;height:auto}
Payment Gateway Malaysia
Pick the right payment gateway integration for your eCommerce store. Lowest transaction price with the best value offered.
Comparison for Online Payment Gateway in Malaysia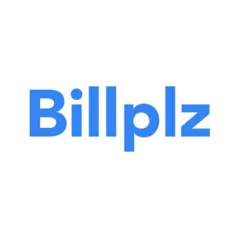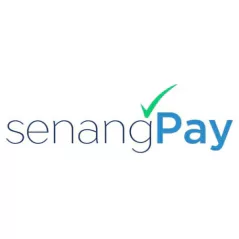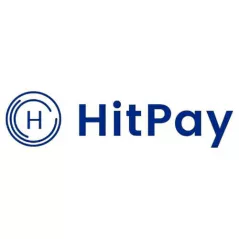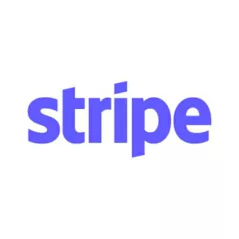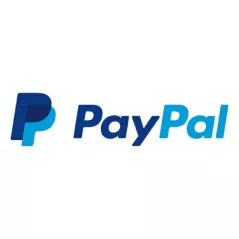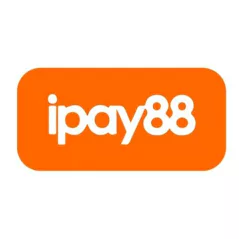 All the online payment gateway packages above are the lowest possible package with FPX and Credit cards readily available. Please visit their respective website for more detailed info.



We shape opportunities across the digital landscape for clinics. Equipped with cutting-edge technology, we strive to elevate your patients' online experiences, transcending the boundaries of traditional web design for the medical line.
Company
Get In Touch
Copyrights © 2023 Lamanify Web Services (0589927-M) All Rights Reserved.